Read on for four new releases we are exceptionally excited for this week.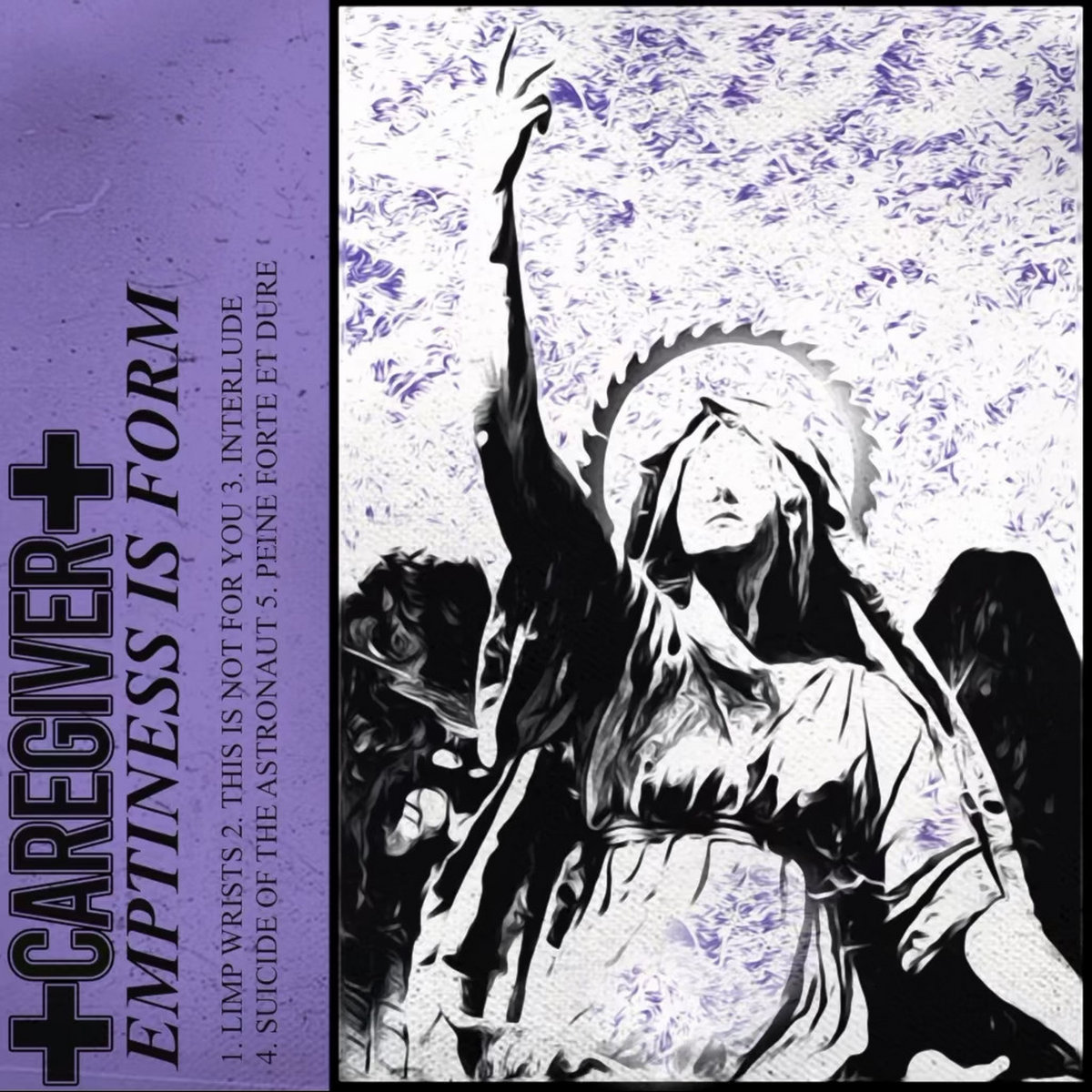 Skramz is a new term to me. The fact that what I had considered screamo for most of my life based on Warped Tour and Hot Topic wasn't actually screamo was a big surprise. It's only in the last 6 months that I've even heard of bands like City of Caterpillar. And I'm still trying to sus out how exactly to define "real screamo."
That being said, I was blown away when I listened to screamo (of the skramz variety) band +CAREGIVER+. Their new EP Emptiness is Form is raw, heavy, soft, and beautiful. It's melodic and chaotic. It's everything, everywhere, all at once. The band self-describes as "blackened proggy emo." This sounds pretentious until you actually listen to the music. There are clearly blackened influences (Deafheaven comes to mind). There are progressive elements, including a classical guitar interlude. And the album literally screams emotion.
Emptiness Is Form seems heavily influenced by bands such as Thursday, mewithoutyou, Converge, and even The Chariot. If any of this perks up your ears, check out +CAREGIVER+ today. I had never heard of this band before this morning, and I immediately ordered the cassette (limited edition from Outcast Tapes), if that gives you any indication of the quality of this record.
Nashville multi-instrumentalist mixes Midwest emo, punk, rock, and a smatter of other genres to create a unique philosophical journey. Accidental Days explores themes of life, relationships, faith, and their interconnectedness. There is an earnestness to his approach that makes you want to study the lyrics while listening along. Tremaine has been busy, dropping four albums in four years. But the heavy output has not dampened his creativity, as each track on Accidental Days seem to have its own interesting flavor, which makes it an easy relisten.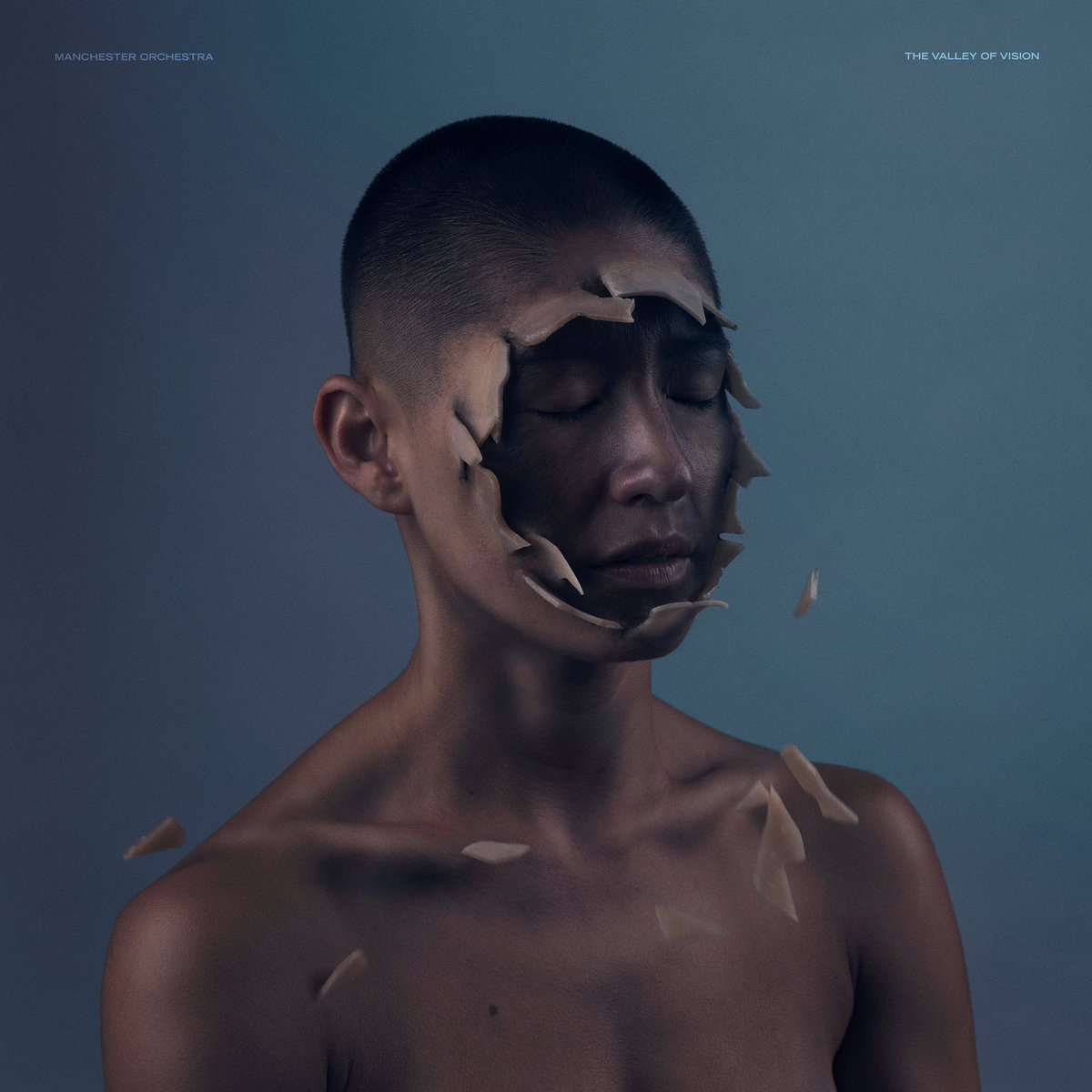 Manchester Orchestra have released their seventh studio album, The Valley of Vision. Although only six tracks and 25 minutes, the band consider it a proper, full release as it is accompanied by a VR film. It continues the musical leanings the band began with The Million Masks of God, incorporating more electronic elements and production.
The tone is quiet, yet hopeful, a change in direction from the melancholy of the previous album, as noted by front man Andy Hull. It also apparently continues the lyrical and thematic journey that began with A Black Mile To The Surface, although exactly how that is has yet to be fully explored. While it may not be the best place to start for listeners new to Manchester Orchestra, The Valley Of Vision will please longtime fans and is a sonic journey worth taking.
Meet Me @ The Altar- Past // Present // Future
Do you miss the fun days of pop-punk? Have you been a Fueled by Ramen stan since the very beginning? Are you pumped about the resurgence of riot grrl acts? If any of these apply to you, then check out the new album by Meet Me @ The Altar. The trio of Tea Campbell, Ada Juarez, and Edith Victoria have released their first full-length album after several EP's and singles.
This band that has been a staple of punk and rock festivals over the last several years is clearly influenced by pop-punk of the early 2000's and wear it proudly on their tattooed, fishnet covered sleeves. The tracks have plenty of pop earworms to sing along with and enough rock to make you want to jump.