With so much new music getting released weekly, it can be difficult to keep up and not miss anything important. We here at Tuned Up know the struggle and wanted to offer previews of a few new releases that piqued our interest this week. What sounds interesting to you? What did we miss? Drop your thoughts in the comment section.
Featured Releases
---
The Darling Fire find beauty in the darkness on newest album Distortions. The ten tracks revel in brooding, propulsive post-hardcore with definite metal leanings. Jolie Lindholm's vocals provide a clean, slow, methodical pace over top of the complex riffing. She is emotive but not overly dramatic. There is a surprising amount of pedigree behind The Darling Fire, which are a 'supergroup' of sorts in the underground world. Members have played for hardcore heroes Shai Hulud, Poison the Well, and As Friends Rust as well as emo legends Further Seems Forever Stream and indie rock darlings The Rocking Horse Winner. I had no background with The Darling Fire prior to Distortions but am very familiar with most of their previous bands. This album was darker and heavier than I anticipated, and where you can see how they drew from their previous projects, there isn't a direct comparison to any of the previous bands listed. Which is a great thing. Distortions is sonically powerful and artistically exciting. It will have some definite staying power in my rotating albums as the year progresses. Stream the new album HERE. Read our full review HERE. And read our interview with guitarist Jeronimo Gomez HERE.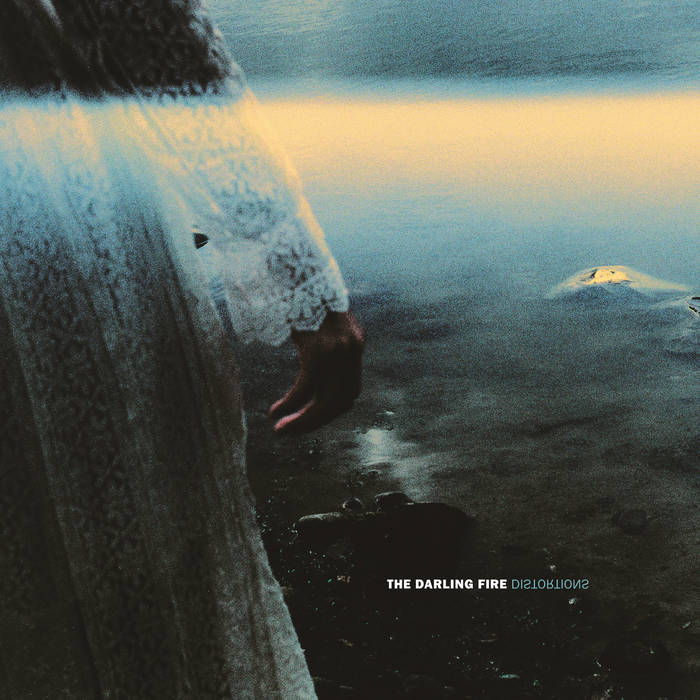 When emo-rock band Copeland came onto the scene in 2003 with Beneath the Medicine Tree, at a time when that particular brand of music was ubiquitous in the scene, nobody could have anticipated the artistic shifts that they would take throughout their tenure. They started to stray away from the path of their contemporaries on Eat, Sleep Repeat and go full bore experimentalism on You are my Sunshine and Ixora. It's been difficult then to anticipate what might be coming next, although re-recorded orchestral chamber-pop renditions from their back catalogue would not have been at the top of my list. That being said, they give moving, brilliant reimaginations of songs from all their albums, all the way from "Coffee" on Beneath the Medicine Tree to "Pope" on their last full-length Blushing. Copeland do much more than just add strings to their songs; Metallica S & M this is not. Instead they move further away from their rock beginnings, engaging with electronic instrumentation at several points with minimalist vocals that sound heavily inspired by Radiohead's latter-day releases. This wouldn't be a great place to start with the band. But long-time listeners will be pleased by these treatments of beloved songs. Stream the new album HERE.
Another 'supergroup' of sorts dropped an incredible album this week. No Devotion, composed of the guitarist and bassist of Lostprophets and Geoff Rickley from screamo kings Thursday have put out their second full-length album, their first since the record label they were on, owned by pharma-bro Martin Shkreli, closed following his arrest. No Oblivion sounds nothing like the bands from which it came. Instead, No Oblivion explore the intersection between post-punk and new wave, drawing influences from 80's groups like Joy Division and New Order. There is a dark tint to their sound on No Oblivion, but it's by no means depressing. Rickley's vocals are unique and captivating. So even the most hardcore Thursday fan can forgive him for not screaming on this record. Stream No Oblivion HERE.
Other Notable Releases
---
LP's:
Behemoth–Opvs Contra Natvram (Black Metal)
The Beths–Expert in a Dying Field (Indie Rock)
The Black Angels–Wilderness of Mirrors (Psych Rock)
Clutch–Sunrise on Slaughter Beach (Stoner Metal)
Djo–Decide (Synthwave)
Gloria De Oliveira and Dean Hurley-Oceans of Time (New Age)
Lybica–Lybica (Post-Metal)
Marcus Mumford–(self-titled) (Indie, Folk, Rock)
The Mars Volta–The Mars Volta (Jazz/Psych Rock)
---
Singles:
Dylan Dunn-"SeaSick on the Ground" (Indie Pop)