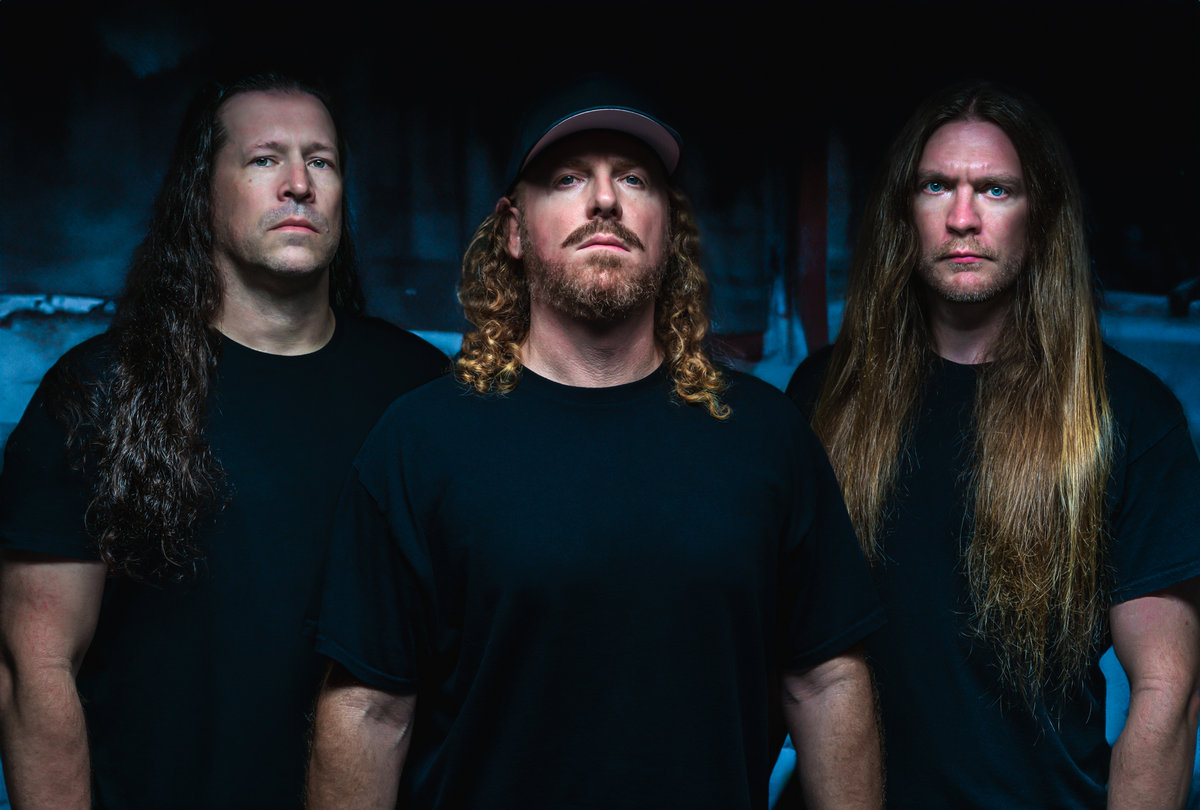 September 8th is a great day for new music, whether you're itching for country, pop, hardcore, or technical death metal. Of course, all eyes are going to be turned to Olivia Rodrigo's next album GUTS. But if you're willing to listen to a couple of extra records this weekend, the following are not to be missed.
Open Mike Eagle-another triumph of ghetto engineering
Okay, technically this was released last week. But I would be remiss not to include this incredible hip-hop project. OME is on a tear, following up last year's incredible Component System With The Auto-Reverse with another dive into thoughtful, independent hip-hop. Eagle has fewer guest spots than last year's outing. But he did grab up the incomparable BLU, as well as Eshu Tune (aka comedian Hannibal Burress), who is surprisingly good on the mic. Veteran Young Zee drops a HARD verse on "BET's rap city" which deserves attention. Of course, Eagle's rhymes are the standout. He's just a great emcee, whose bars are enhanced by excellent beats from Quelle Chris, Child Actor, Illingsworth, and Kenny Segal. This is a mellow but head-nodding jam that serves as a great soundtrack for the entrance to Fall. Stream the new album HERE.
Training for Utopia-"Out On Parole" (Single)
Classic Solid State Records metal artist Training for Utopia made a splash earlier this year with the surprise announcement that they would be reuniting for Birmingham's Furnace Fest. Now, they've released a new track, their first new material in 24 years. Not going to lie, it's a good track, with very straightforward groovy guitar riffs from brothers Ryan and Don Clark. It may disappoint fans of their more experimental material. But if you're looking for a straightforward metal track, you could do far worse.
Tyler Childers-Rustin' In The Rain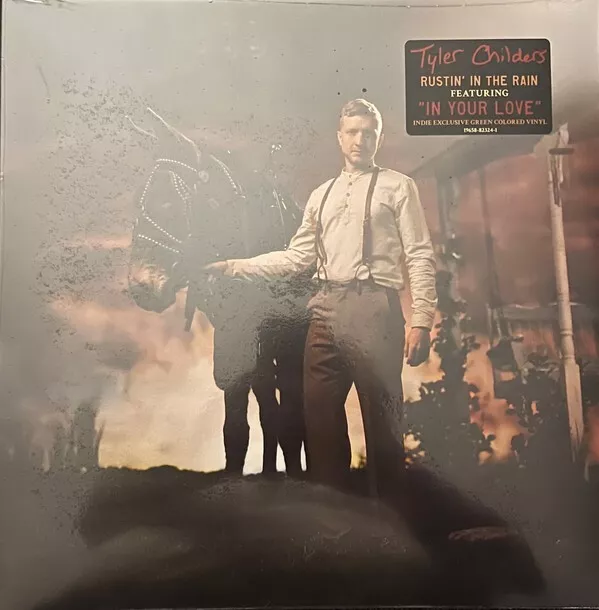 It's been a banner summer for fans of alternative country. With new releases from Jason Isbell, Dave Hause, and Colter Wall all in the last few months, there has been a lot of really good material to sift through. And this is the authentic, genuine, real deal country. If you're sick of the pop or ultra-leaning "artists" like Jason Aldean and Morgan Wallen, who have used overt racism to leverage their music to the top of the charts, you don't have to abandon the genre altogether. Tyler Childers, has released some genuinely classic albums in the genre of alternative country, including last year's dive in gospel music on Can I Take My Hounds To Heaven? His first single from Rustlin' In The Rain, "In Your Love," is an effective ballad that will surely become a concert staple. Stream the new album HERE and catch Tyler on tour this next year.
Angel Du$t-Brand New Soul
With four tracks released from Brand New Soul, the jury is still out on how this album will sound as a whole. "Love Slam" and "Space Jam" are a return to their more hardcore roots. "Racecar" has more of the acoustic driven 90's alternative sound from Pretty Buff and YAK. The songs employ a really distinct woodwind synthesizer that sounds straight out of 70's soft-rock. It's not bad, just different. "Very Aggressive" has a power-rock chorus and the music is somehow a mix of punk and British rock ala Bloc Party. All of that to say, what they've put out so far is really a mixed bag of styles. All of them hearken to some part of Angel Du$t's short musical history, while also evolving into something new and different. There are synth usages that serve as a throughline to connect the individual tracks. But time will tell whether this feels like a cohesive album or a collection of unrelated songs. And as I write that last line, I want to stress, even if that turns out to be true, the songs themselves are very good. Stream the new album HERE.
Dying Fetus-Make Them Beg For Death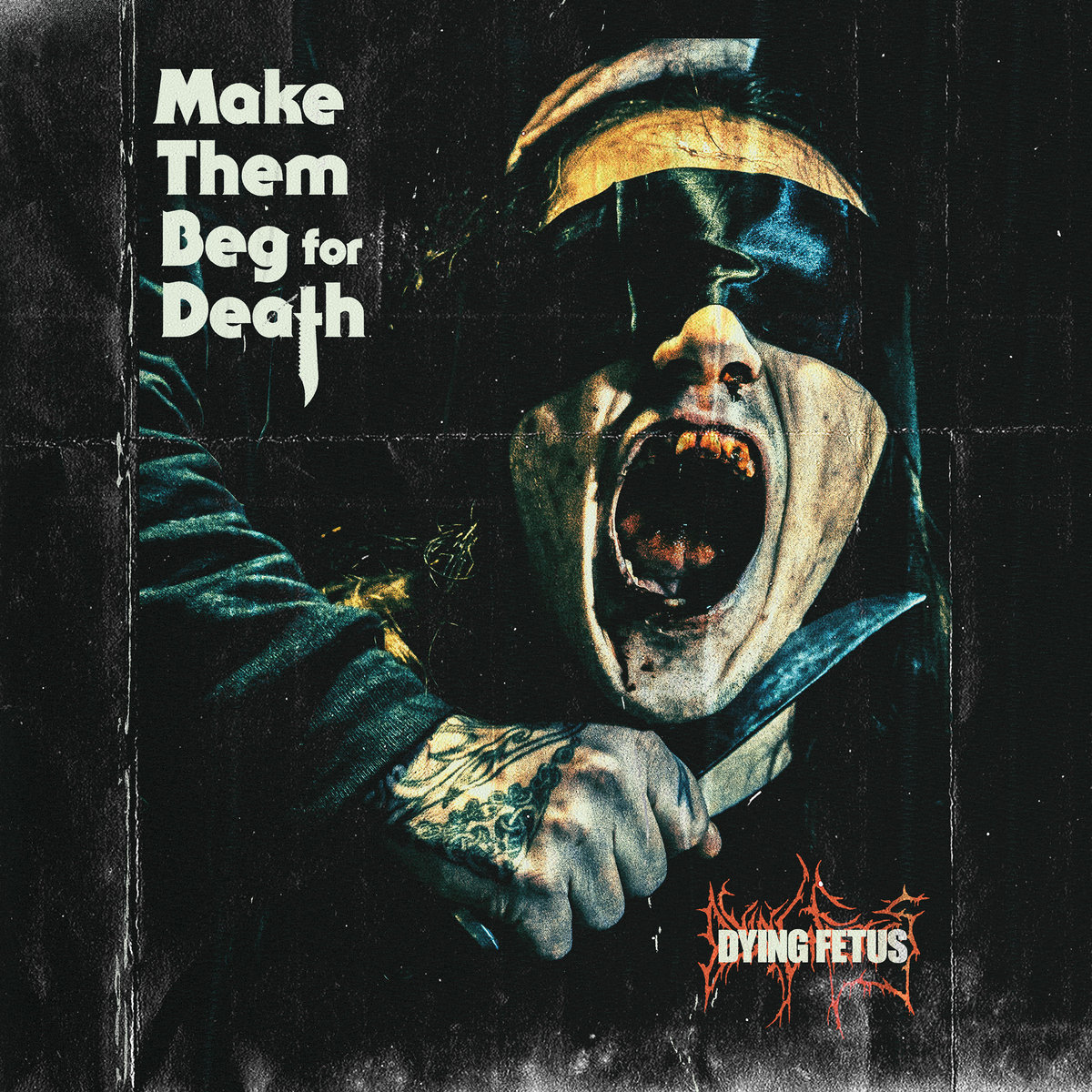 Dying Fetus is hands down one of the best technical death metal bands out there. What makes them stand out from many of their contemporaries is the distinctive low growl vocals and the fact that they can achieve such a full, technical sound with only three members. I had the opportunity to see them live, and they pull it off magnificently; there was nothing missing from the sound. But Dying Fetus doesn't make their music an exercise in displaying their chops. On the newest record, they manage to show great restraint in the progressive elements, which makes them shine even more impressively amidst the unrelentingly brutal blast beats and head-banging riffs. Make Them Beg For Death is the follow up to 2017's Wrong One To Fuck With, which was easily the best heavy album to be released that year. If the tracks already released show the trajectory of what the rest of the album is to be, this is going to be a serious contender for metal AOTY. Stream the new album HERE.