Now that it's been almost a full two weeks since the New Year and exactly a month since our founder posted his top 30 albums of 2019, I'm finally getting around to publishing my own albums of the year for last year. Better late than never, right?
25. Hobo Johnson – The Fall of Hobo Johnson
I actually listened to The Fall of Hobo Johnson on a whim after a friend of mine mentioned seeing the Sacramento artist live. Although I don't typically listen to this style of music ("spoken word," "alternative," or whatever you call it), Johnson's sophomore LP had its fair share of bangers to go along with his pensive blend of poetry.
24. clipping. – There Existed an Addiction to Blood
clipping. lives right on the fringe of noise and experimental music, and their newest effort ventures even further into that "abyss," with the music often sounding like it's straight out of a horror flick. Frontman Daveed Diggs' rhymes are pointed as ever, resulting in this perfect pairing of nastiness.
23. Copeland – Blushing
The latest from this veteran Florida collective is best served up late at night, long after dark. Moody, atmospheric, and even haunting at certain points, Blushing is that next logical step in Copeland's musical evolution, a group who has come quite a ways since their humble indie rock beginnings in the early aught's.
22. The National – I Am Easy to Find
Pardon my oversimplification, but The National has always struck me as the quintessential "sad dad rock" band. While that may feel like a niche itself, the Brooklyn-via-Cincinnati quintet consistently churn out quality indie rock with all the feels, and I Am Easy to Find is no exception. Their eighth studio album also features several different guest vocalists, most notably Sharon Van Etten and Gail Ann Dorsey (although they all add a special touch to the record).
21. Brittany Howard – Jaime
The debut solo project from Alabama Shakes frontwoman Brittany Howard tells a story that is very personal, autobiographical even. Meanwhile, Jaime covers quite a bit of ground musically as well. As someone who loved her work with Alabama Shakes, this is everything I hoped it to be and then some, with a few of my favorite tunes I've ever heard her sing on.
20. HalfNoise – Natural Disguise
Zac Farro is best known as the drummer of Paramore, but he's also the sole driving force behind rock act HalfNoise. His most recent effort under this moniker continues to take on his signature blend of surf rock and synth pop, but does so in a way that feels quite a bit groovier (and more psychedelic) than before.
19. Ariana Grande – thank u, next
Ariana Grande has been a household name for quite a while, and while her fifth record is still undeniably pop, it feels substantially different from your run-of-the-mill pop music. It's some of her darkest, most sobering material yet, and with plenty of varying musical elements, thank u, next seems like her most well-rounded as well.
18. Hembree – House On Fire
From the seamless transition between the album's opening two tracks, to the top-notch nature of its main two singles, to the honest lyrics running in tandem with its instrumentation, everything about House On Fire screams quality, intention, and craftsmanship. Indeed, I often find it hard to believe that this is Hembree's full-length debut.
17. Dreamville – Revenge of the Dreamers III
If Revenge of the Dreamers III isn't squad goals, I'm not sure what is. The J. Cole-led collaboration tape features not only the Dreamville crew, but plenty of other big names in hip-hop as well, from Vince Staples to T.I., and even an uncredited cameo from Kendrick Lamar on the opening track.
16. Hozier – Wasteland, Baby!
Irish singer, songwriter, and multi-instrumentalist Hozier put himself on the map years ago with his multi-platinum smash "Take Me to Church," and after a while away, he finally returned with his stellar sophomore full-length this past March. Wasteland, Baby! may not have a hit as iconic as "Take Me to Church," but it more than makes up for this with its overall flow and some spectacular highlights.
15. Anderson .Paak – Ventura
Despite this being the first Anderson .Paak album not ranking in my top 10 since I discovered his music in early 2016, Ventura is easily .Paak's best all-around effort to date. (Don't ask me how that checks out, but chock it up to all of the quality releases from 2019.) It is the Oxnard singer at his most dialed in, and consequentially it's also his music at its most feel good. There's a reason why it just got a Grammy nod for Best R&B Album.
14. Maggie Rogers – Heard It In a Past Life
I was far later to the Maggie Rogers party than I should have been, but the fact that January's Heard It In a Past Life is her full-length debut makes me feel a little bit better. The Maryland native crafts catchy pop music that is just as likely to put you in your feels as it will make you want to dance along. I'm excited to see where the next year takes her.
13. James Blake – Assume Form
Not only is Assume Form Blake at his happiest and most upbeat, but it also feels like his most eclectic, with guests spanning from Travis Scott and André 3000 to Moses Sumney and Rosalía, resulting in his most crossover effort yet. Yes, Assume Form is as polished, as romantic, and as vibey as they come.
12. Ghost Soul Trio – Too Many Futures
One thing I've always appreciated about writing for TUNED UP is how I will often discover new favorites through reviews from my colleagues. Too Many Futures is only the first of such appearances on this list, and as soon as you hear the fun, psychedelic-tinged electro-rock, you'll know why that's the case.
11. Billie Eilish – WHEN WE ALL FALL ASLEEP, WHERE DO WE GO?
Billie Eilish had a breakout year in 2019, thanks in part to her long-awaited debut full-length releasing at the end of March. WHEN WE ALL FALL ASLEEP, WHERE DO WE GO? is very much a pop album, but with influences ranging from trap, industrial, and hip-hop, it's far more than just a run-of-the-mill pop album. What's most refreshing to see though is that every single one of the tracks was written by Eilish and brother/producer FINNEAS, something rarely seen in a genre overrun by ghostwriters and co-conspirators.
10. Making Movies – ameri'kana
In my June review of Making Movies' fourth studio album, I marveled at the Kansas City natives' ability to breathe new life into many previously-written and recorded tunes, and I still feel that same way as I type this, more than six months later. With surreal psychedelia and fantastically-executed collaborations throughout, ameri'kana is the perfect first taste for anyone new to these Afro-Latino alt.-rockers.
9. White Reaper – You Deserve Love
"The world's best American band." "The garage / punk rock version of The Killers." White Reaper has many different titles: some are self-dubbed, while some are titles other people have ascribed to them. All titles aside though, the Louisville quintet blew me away with their third LP in October, a stellar effort with this incredible sense of enjoyability and not a single low point on the whole record.
8. Vampire Weekend – Father of the Bride
The new Vampire Weekend album is sort of all over the place, but in all the best ways. Referencing such sounds as art pop, jam bands, and even country music, the sprawling summery record has a little bit of something for everyone stylistically. Father of the Bride finds a way to accomplish all of this while still being the undeniable indie rock the New York City collective has become so well-known for.
7. Michael Kiwanuka – KIWANUKA
KIWANUKA is one of those rare fantastic albums that is sequenced so flawlessly that if you're not paying attention, you'll miss the transitions entirely. Every track is just one particular piece of the British singer-songwriter's musical puzzle. Lyrically it's just political enough for you to notice, but again, only if you're paying attention.
6. Bonelang – Sunny, Sonny.
Lyrically contemplative, stylistically transcendent, and musically intricate: all of these are phrases that could be used to describe the long-awaited debut full-length from Chicago's Bonelang. With a heavy dose of bangers, just enough pensiveness to go around, and an overall ebb and flow that will keep your interest throughout the course of the record, Sunny, Sonny. is well worth the wait.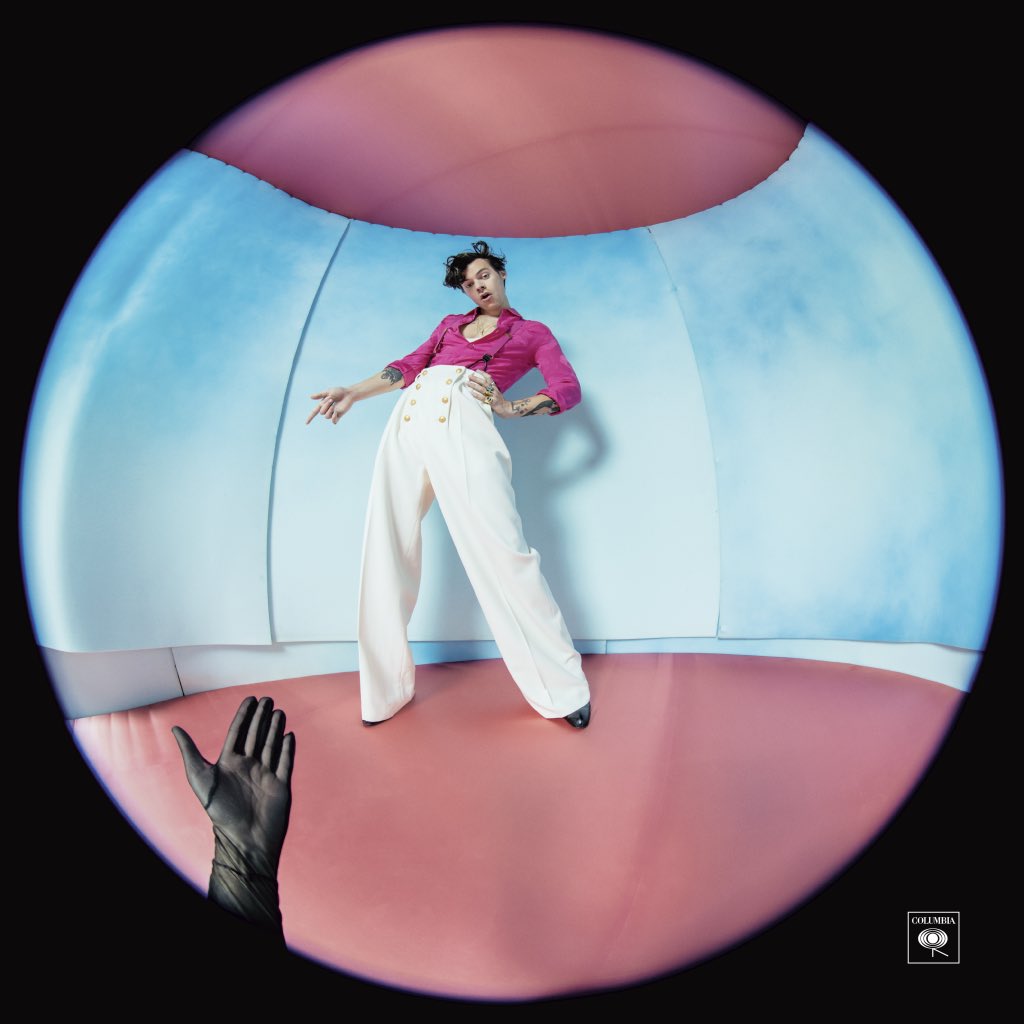 5. Harry Styles – Fine Line
Thanks to heavy '60s and '70s influences teeming throughout, the sophomore LP from Harry Styles feels far too adventurous to be classified simply as "pop" or even "pop rock." Chock full of catchy anthems and infectious grooves, the psychedelic-leaning Fine Line lacks any sort of filler, and is just a fun listen through and through.
4. Solange – When I Get Home
Everyone in the press lauded Solange's 2016 effort A Seat at the Table, but for me March's When I Get Home handily tops its predecessor. Not entirely unlike KIWANUKA from earlier, the 19-track project is sequenced masterfully with incredibly seamless (at times even seemingly nonexistent) transitions. This one also features countless special guests and different sonic elements. The result is a stellar record that never grows tiresome.
3. Feeray – More Than Enough
Despite it being his first project available on all online platforms, More Than Enough is far from Feeray's debut. This is something that's immediately evident from the first few bars of opening track "Imperial," and holds true throughout the remainder of the record, all the way to the encouraging outro on "Ascension." The phenomenal effort is part autobiography, part social commentary, and boasts an old-school vibe throughout. In short, More Than Enough is far and away the hip-hop album of the year.
2. Noah Gundersen – Lover
A little over two years ago Noah Gundersen released his holistic masterpiece WHITE NOISE, and while it's still too early to tell if Lover tops that as an overall body of work, the Seattle native has penned what is easily his most diverse record yet. Lover also includes some of the strongest material he's written to date.
1. The Maine – You Are OK
2019 was the year I finally became a full-fledged fan of The Maine, thanks to the Arizona rockers releasing the most complete and unique album of their entire career. I realize this is a bold claim, but once you hear the lush orchestral arrangements and powerful lyrics throughout, the anthemic nature of the songs, and the opener and closer tying together perfectly, I'm inclined to believe that you'll feel the same way. Sure, a few tracks are weaker than the others, but even these moments aren't skip-worthy. I remember reading a review of You Are OK describing it as "emo music for grownups," and if that's not enough for you to give it a chance, I'm not sure what is.
Honorable Mentions
Joshua Powell – PSYCHO/TROPIC
Although Joshua Powell's unrivaled masterpiece was my 2018 album of the year, it felt necessary to include in this list somewhere as well. After all, PSYCHO/TROPIC didn't even see widespread release until two weeks into 2019.
Rhetoryk – Perspective
From top-tier production and sampling, to moving storytelling that will capture even the most casual of listeners, Perspective has much to offer. Punctuated by stripped down poetry pieces and packed with riveting sociopolitical commentary, it was easily one of the strongest hip-hop records I heard all year. In fact, it probably would have landed in my top ten if not for its late December release.
It's tough to categorize the collaborative project from Diop and Mandog – at eight tracks and thirty-eight minutes in runtime, is it an album? An EP? A mini-album? If you recall my 2018 list, Diop made a similar appearance there as well. Regardless, New Mistakes is a stellar release with tight beats, tinges of melody throughout and a recurring sample that holds it all together.
Kanye West – Jesus Is King
This is probably the most controversial inclusion on this list, and I'm okay with that. Say what you will about Kanye West, but the guy has always done a fantastic job of producing and arranging tunes, and his latest project is no exception. Jesus Is King combines rap, R&B, and gospel music quite well, and while it's incredibly brief, highlights like "Closed On Sunday," "Everything We Need," and "Water" make it worth the listen.
Sarob – Fear & Impermanence
Ryan G turned me onto Sarob back in October by writing up the low key bop "Scales," which itself landed fairly far up in my top 100 songs of the year. It isn't the only standout from Fear & Impermanence either, an album that is bookended by some of the jazziest, most soulful hip-hop I've heard in a while – so much that "hip-hop" feels too limiting a descriptor.
Best EP's of 2019